History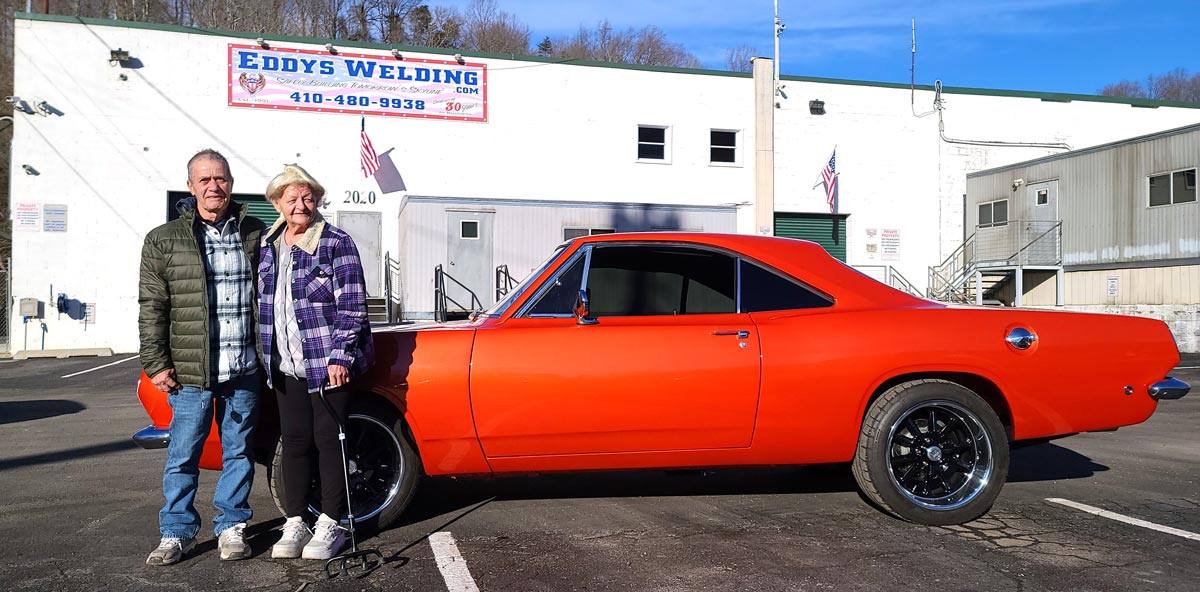 Eddy's Welding, Inc was founded in 1987 by Danny & Shirley Eddy, the parents of the current owner, JD Eddy II.  Danny & Shirley did small welding jobs out of a small garage behind their house in Ellicott City while working for a local paper mill.  In 1991, the company became incorporated.
JD bought 50% of the business from his mother in 1994 where the company moved into a shop inside of the papermill.  Continuing to do repair work for this facility the company had grown and was in need of a larger facility.  Eddy's Welding then moved to a building on Daniels Road.  While in this building, they started working for General Contractors doing handrails and stairs.  Eddy's Welding stayed in this facility for about 3 years before again outgrowing it.  Eddy's Welding made 1 more move to the current location which is another building located on the property.
After the move, JD bought out his father's 50% ownership of the company to make him 100% owner.  
Recent Safety, Fabrication, and Erection Awards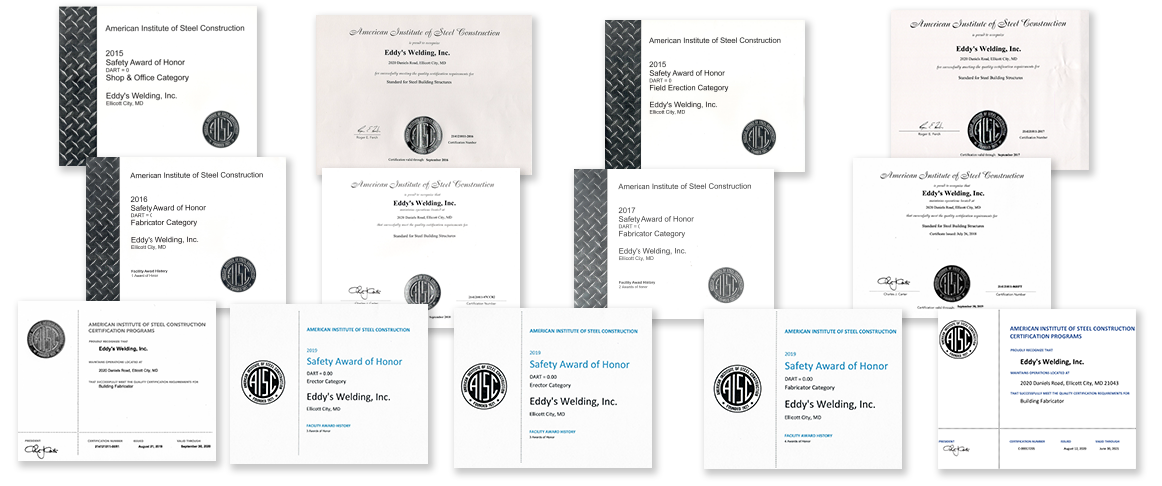 JD EDDY II
EDDY'S WELDING
2020 DANIELS ROAD
ELLICOTT CITY MD 21043
410-480-9938 X 103
EMAIL: CONTACT US @eddyswelding.com
WWW.EDDYSWELDING.COM